858 George Street have been awarded TripExpert's 2018 Experts' Choice Award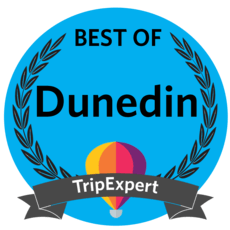 TripExpert's awards are based on over 1 million reviews from 85 leading travel guides, magazines and newspapers. 858 George Street received the award because professionals recognise our accommodation as among the best hotels in Dunedin.
We feel incredibly privileged to be included, as less than 2% of hotels worldwide receive this award.
With positive reviews from publications like Lonely Planet, 858 George Street Motel is featured on TripExpert.com as one of the best hotels in Dunedin.

858 George Street Motel has also received TripExpert's Best of Dunedin award. Reviewers agree that it is an outstanding choice for accommodation in Dunedin.
You can view the award on our homepage and read more about the award on the TripExpert website.